Meet the Team
Our Doctors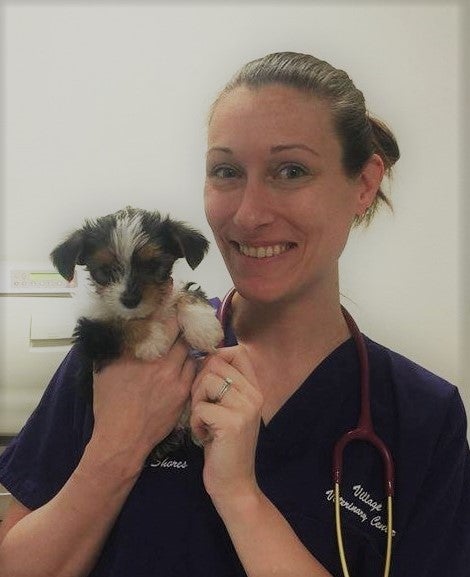 Lauren E. Shores, DVM
Dr. Shores grew up primarily in Michigan and Mississippi as a "vet school brat". Her father, Dr. Andy Shores, is currently a veterinary neurosurgeon and neurologist at Mississippi State University. Throughout her childhood, she lived in various college towns including Auburn, AL, East Lansing, MI, and Starkville, MS, where her father was attending a residency, obtaining a degree, or teaching. Growing up in a learning environment and around animals with her father naturally contributed to her career choice. She attended Auburn University to obtain her undergraduate degree in Zoology and then attended the Mississippi State University College of Veterinary Medicine, graduating with her DVM in 2008. She has been practicing small animal medicine and surgery in the North DFW area ever since.
Always involved in athletics and performing arts, Dr. Shores has been a ballerina, violinist, and softball player. Her interest in the arts has carried over into adulthood, as she has held numerous principal roles in The Nutcracker with The Frisco Ballet and is a professional background vocalist and member of The Fever Band, mainly covering Elvis Presley's music all over the United States. You may have seen her on stage without even realizing it!
Dr. Shores and her husband Marcus have three dogs and two cats. Devo is a whippet who can sprint to chase a rabbit or squirrel but mainly prefers to stay wrapped up in a blanket 20+ hours a day. Monkey, a Labrador Retriever mix, is a mentally and physically disabled dog to some degree, having been hit by a car at the age of 10 weeks in 2007, causing brain damage. He does just fine, though, walking in circles to the left and loving life. Nellie is a Labrador Retriever/Boxer mix and is absolutely full of energy. Until she recently tore a ligament in her knee, she was widely regarded as indestructible. You'll all be glad to know she is back to playing frisbee! The cats, Prima Ballerina and Mr. Cheese, get along well with the dogs and complete the pack.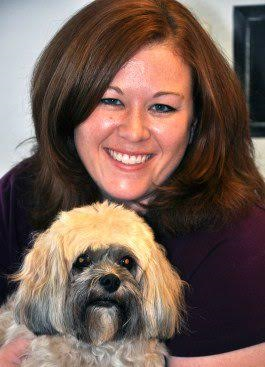 Jennifer Whitworth, DVM
Dr. Jennifer Whitworth grew up in Henryetta, Oklahoma. She developed her interest in veterinary medicine at a young age while growing up on a small farm with a wide variety of animal friends that she loved and cared for. Her decision to become a veterinarian was made at the early age of four, and it never wavered. She began gaining hands-on experience and knowledge of the profession with her first veterinary assistant job at age fifteen. She continued to work in veterinary clinics while completing high school, undergraduate courses, and her veterinary degree.
In 2002, Dr. Whitworth finished her undergraduate degree in Animal Science from Oklahoma State University. She then went on to receive her DVM degree from Oklahoma State University College of Veterinary Medicine in 2005.
Since completion of vet school, she has enjoyed practicing small animal medicine in Oklahoma, California, and Texas. She has been a resident of Little Elm since 2010 when she first met and practiced with Dr. Shores. Dr. Whitworth is excited to be working close to home in her own community.
Outside of work, Dr. Whitworth enjoys spending her time with her husband, Noel, and daughter, Jaylee. On weekends, they love to travel home to Oklahoma to spend time in the country with their cows, donkey, and ducks. They also share their life and home with their beloved four-legged family members: a Bichon Frise named Maizy, a Shih-Tzu mix named Fergie, a Shih-Tzu named KC, a Dachshund named Anna, a Shih-Tzu named Amelia, and two adorable kitties, Layla and Mackenzie.
Our Team
---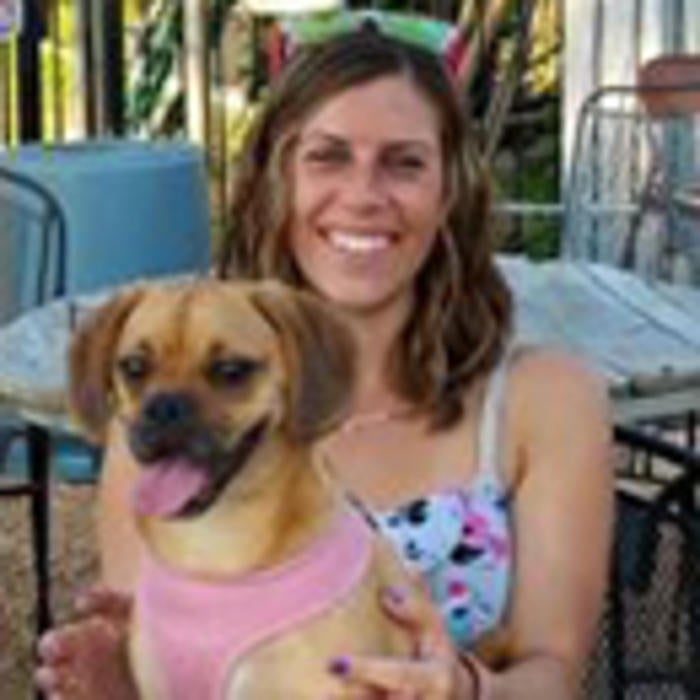 Cheryl Clary
Receptionist
Cheryl Clary was born and raised in Plainfield, Indiana. She graduated from Indiana University in Communication Studies and Public Relations. Cheryl worked for the State of Indiana for a total of 8 years. In 2012, Cheryl moved to Dallas, TX and began working for the Dallas Methodist hospital as an administrative assistant in the purchasing department. Cheryl now works with her fiancé maintaining their own business, David Allen Entertainment.

Cheryl has two precious dogs, a Puggle named Cilla and a Sheltie named Macy. Macy currently still resides with her parents in Indiana. Cilla was adopted at the age of 7 weeks and is super smart and loves to do tricks for treats. She also enjoys playing fetch with all her favorite toys.
Morgan McLaughlin
Morgan has been working in the veterinary field for about 9 years now. She started out volunteering at the Denton Animal Shelter in high school, then got a job at a local veterinary clinic. She has been a veterinary technician for 7 years and loves it! Morgan has a 7yr old Black lab named Rocky, who is the cutest dog ever! "I love my dog!" Morgans hobbies include traveling to new places and going to concerts. She also loves fried chicken, and lives for Cane's and Babes!!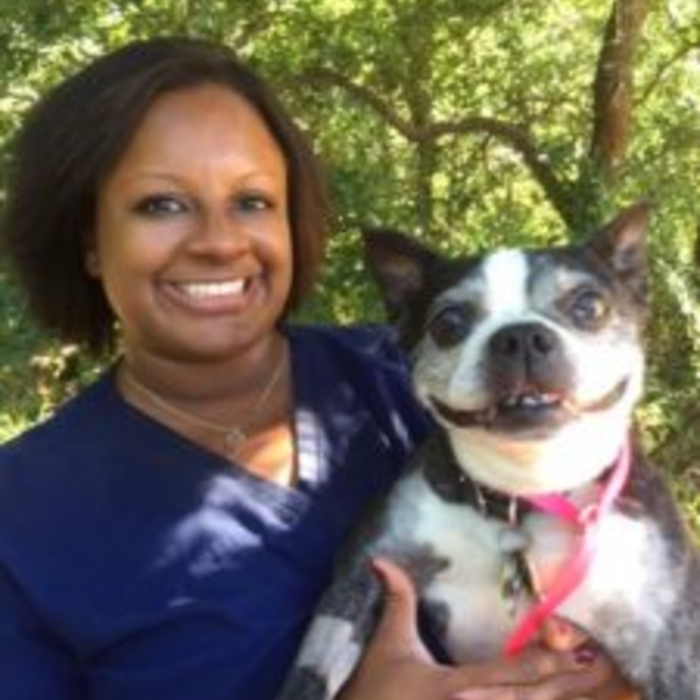 Alyson Bogus
Alyson was born an army brat in Wahiawa, Hawaii, where her family was stationed for five years. She moved to Plano, TX when she was three and has lived in the North Texas area ever since. She graduated from the University of North Texas in 2015, double majoring in biology and journalism (with a concentration in public relations). Alyson has always loved animals and has worked with numerous rescues and animal day cares since she was young. Currently, she shares her home with a boxer mix named Marley.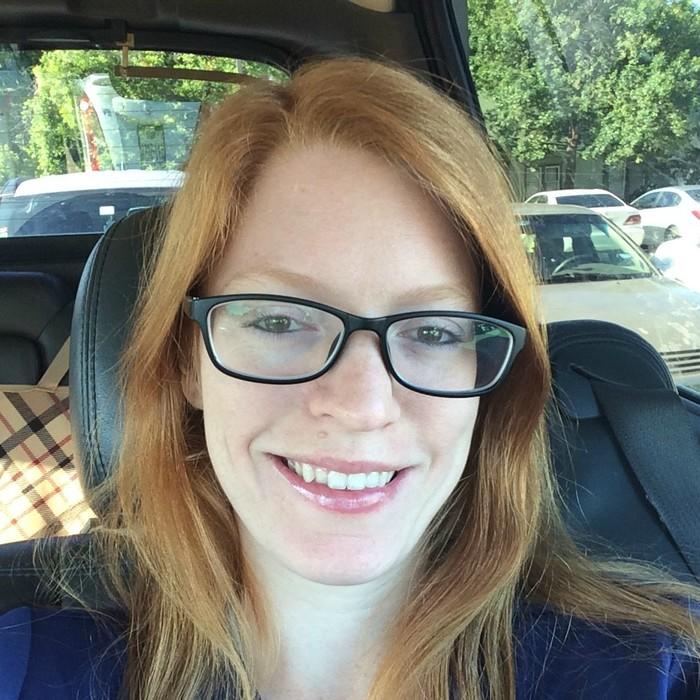 Leila Gower
Leila Gower is currently the groomer at Village Veterinary Center. She has two bachelor's degrees from the University of North Texas and a Master's from Texas Woman's University. She has always had dogs growing up and while getting her undergrad degrees she decided that she wanted to work with animals and applied for a job washing dogs. The next thing she knew her manager asked if she wanted to learn how to groom and she went through grooming academy and has been grooming ever since. Leila has been grooming going on 3 years now and absolutely loves it. Below are a couple pictures of grooms Leila has done. If you have questions about getting your dog groomed please call us at 940-208-0121 or stop by 11930 U.S. Highway 380 in Cross Roads right by the Walmart. Leila looks forward to seeing you and your lovely dog soon!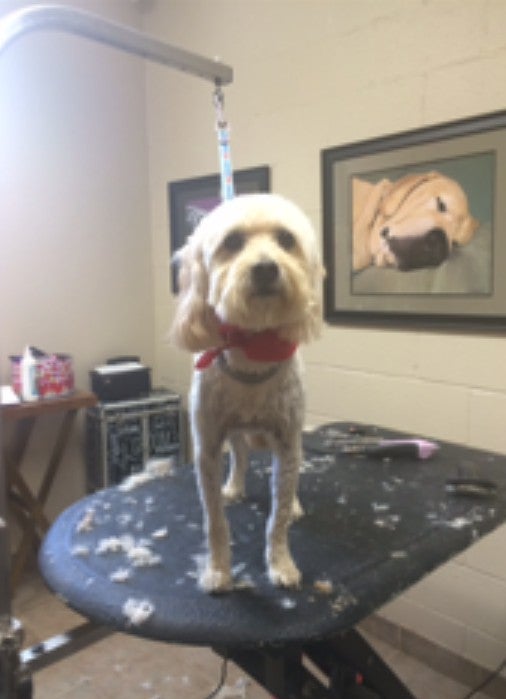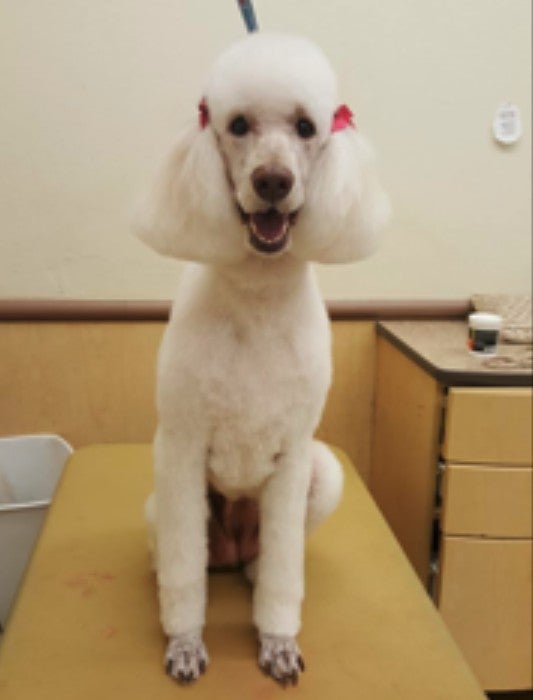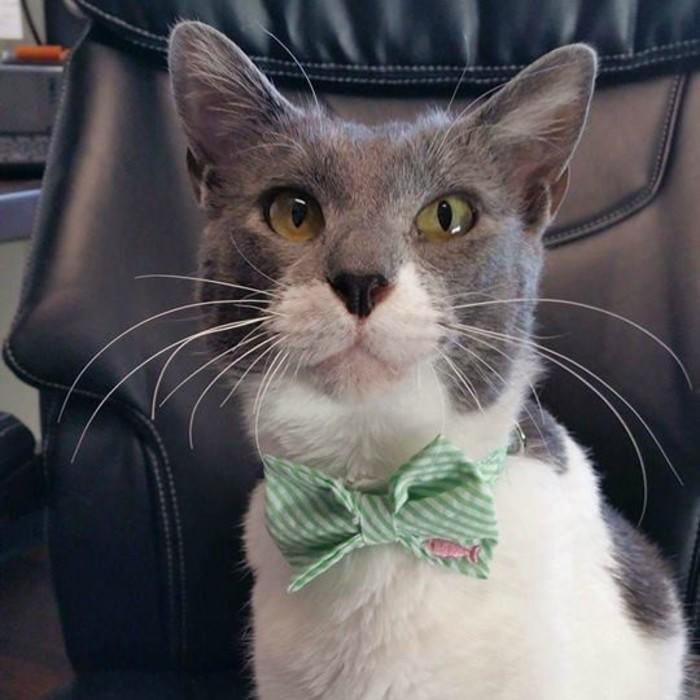 Wally
Wally was found hiding out in the garden center at Wal-Mart. He's an absolute sweetheart and loves everyone he meets!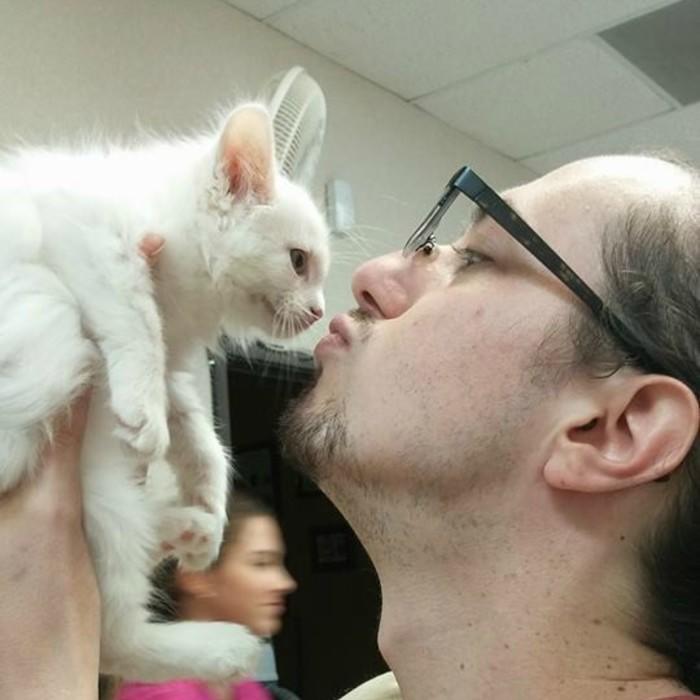 Cory Chockley
Technician
Cory was born and raised in Plano, TX. He started working in the veterinary field when he was in high school as kennel help and eventually worked his way up to a technician position. He moved to Denton in 2012 and attended the University of North Texas where he received his B.S in Biology, focusing on genetics. When he's not working you can find him playing with his three cats, Momma (dilute tortie), Sealy (Siamese mix) and Steve (black DSH).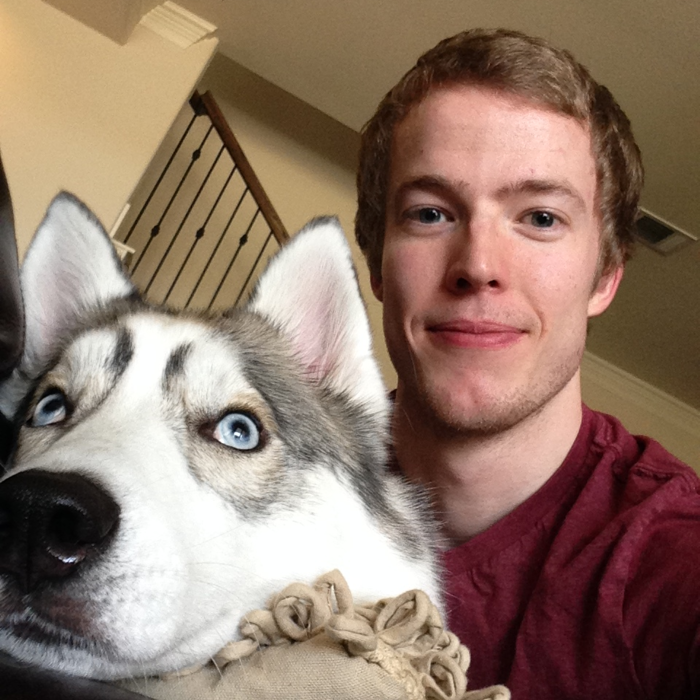 Michael Bartlett
Technician
Michael was born and raised in Dallas, Texas. He has been working with small animals for 6+ years, with two of the past years working exclusively in the veterinary field as a veterinary technician. In the future, he plans to receive his Bachelor of Science in Nursing and then he plans to enroll in a Master of Science in Nursing program to become a Certified Registered Nurse Anesthetist. He shares his home with one Siberian Husky named Sasha, two Russian Blues named Mikoyan and Ilyushin, and a Tabby named Skittles. In his spare time he enjoys reading, going to movies, going to concerts, and hanging out with friends. He looks forward to meeting your furry children!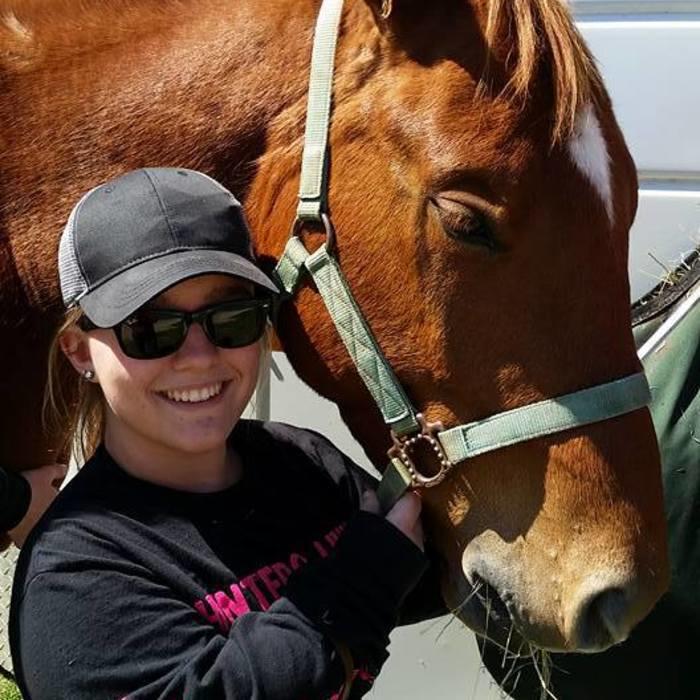 Taylor Bradley
Kennel/Hospital Assistant
Taylor was raised in Pilot Point, Texas. She recently graduated from High School and is taking a year before going to school to become a paramedic. She's new to veterinary medicine but loves learning about new things! When she's not at the clinic she enjoys spending time with her family. She shares her home with 3 dogs; Fergie a 3 year old schnauzer, Chanel a 1 year old schnauzer, and Samantha a 7 year old Great Dane.